By: Montreal Chinese Community United Centre
Shooting started three years ago to commemorate the dead predecessors in Chinatown; Chinatown is being eroded by major developers; and during the pandemic, Asian hatred incidents gave the film new connotations.
The feature-length documentary "Saving Chinatown – The Descendants of the Dragon, Saving Chinatown" filmed by Montreal native Jimmy Chan is being screened at the Canada China International Film Festival (CCIFF). The film's director Jimmy Chan and guest Jean-Philip Leopold (Jean-Philippe Riopel) recently accepted an interview with Canton Chinese Channel.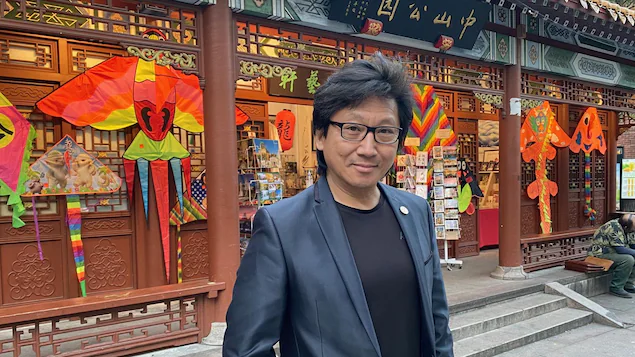 As the third generation of Chinese descent, Mr. Jimmy Chan's experience is quite legendary. He was originally from Taishan and came to Canada at the age of 11. Graduated from Concadia University with a major in engineering quality control and worked for the established Canadian Avionics Corporation (CAE).
The busy work did not stop him from paying attention to the affairs of Chinatown. He is the chairman of the Montreal (Montreal) Chen Yingchuan Hall. He was a choreographer consultant for Cirque du Soleil. He is also the founder and enthusiastic participant of Montreal's "Dragon Boat Festival" and Chinatown "Lion Dance Team".
The Phoenix Warrior Dragon Boat Team he led has represented Montreal in many international dragon boat races and won awards.
"Save Chinatown" is his first feature-length documentary.
Why is saving Chinatown so important?
Jimmy Chan said that three years ago, he started filming this documentary to commemorate the dead in Chinatown, such as his grandfather's younger brother, that is, his uncle, his father and father-in-law.
In his opinion, the Chinese ancestors worked hard all their lives, participating in the construction of Canada, participating in the construction of Montreal, and establishing Chinatown, but they suffered very unfair treatment and severe discrimination. Moreover, they rarely tell people about their experiences before they are alive, because they feel that it will destroy the image of Chinese descent and bring negative psychological effects to the next generation. They hope that the next generation will be proud of them-and therefore not many people understand their innermost feelings. torment.
Jimmy Chan told reporters that his uncle took a boat from Taishan to Canada when he was a teenager. Along the way, a worker who came with him died, and the body was thrown directly into the sea. Later, his uncle was digging a gold mine in Montreal. It was freezing cold. He didn't have enough clothes to keep out the cold. He often relied on sugar to keep his strength. Later, he got severe diabetes and was forced to amputate his limbs.
I had this idea a long time ago, and one day, I will tell their story. There are racism and racial discrimination in this story. In the past 100 years, the experience of ethnic minorities is roughly similar.

Chinatown is very important to me. It is our root, our home, and our cultural history. It is very important to us and must be passed on to the next generation.

Jimmy Chan
For another example, his father-in-law once owned the first noodle processing plant in Montreal's Chinatown, as well as a grocery store and a vegetable plantation, but as a result, because the government wanted to take back the land he was on, he had to move and start over.
At the same time, he emphasized that for many years, Chinatown has also been the first place for many new immigrants to settle down. They settled here.
Jimmy Chan said that for this, he interviewed nearly 50 friends of his in Chinatown, because he believed that they would tell their stories honestly.
Remember, Chinatown is the heritage of the entire Quebec
The local, Jean-Philippe Riopel, told Canton Chinese Channel that it is important to remember that Chinatown is not only Chinese, but also the historical heritage of Quebec as a whole.
Leopold, 37, has lived in Chinatown for 19 years. He told me that his father used to be a police officer in Chinatown and he is now retired. Many old Chinatowns are familiar with him. When he was young, Jean-Philips often followed his father to Chinatown.
He said that the house he lived in Chinatown was built in the 1840s and has undergone several generations of changes and has a high cultural value. And he himself spent a lot of time repairing the house he rented, and he also hoped to make a garden in the backyard. But earlier this year, the landlord told him that the land in that area had been purchased by a developer and that high-rise apartments would be built there.
"The building where the Chinese Club is located is at 112 de la Gauchetière Road. Now, the developer has bought the building where the Yongxinglong Noodle Factory is located next to it, and plans to build a 20-story apartment building here. The real estate has fallen into the hands of the developers, and the old building built more than 170 years ago where the Zhonghua Guild Hall is located seems to be flanked by both sides."
This made Leopold feel alert, so he began to issue warnings to the government and the Chinese Association.
Remember, this place is not only of Chinese descent, but also the historical heritage of the entire Quebec. This is the only remaining Chinatown in Quebec. I think saving Chinatown is very important to Quebecers. This is national history-Chinatown has been destroyed a lot, and we should protect the surviving part.

Jean-Philippe Riopel
Both Jimmy Chan and Leopold believe that over the years, the government and developers have coveted the golden treasure of Chinatown and have been eroding it step by step. Chinatown is getting smaller and smaller, and there are more and more commercial residential buildings around.
If this is the Chinatown that everyone would like to see, it would be really sad.

Jimmy Chan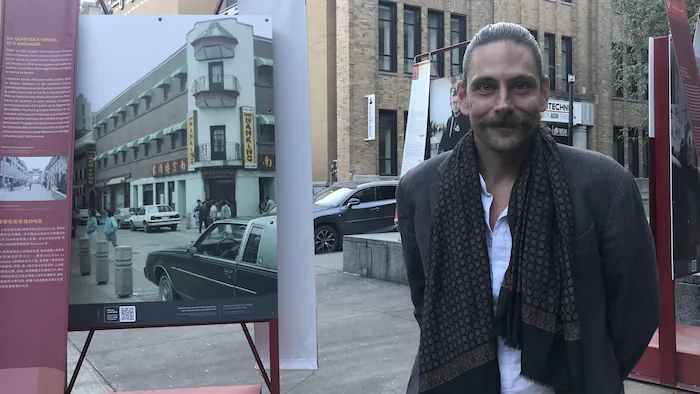 Encountered a pandemic, filming has a more special significance
During the filming of this documentary, Montreal was suddenly hit by the new crown epidemic, which also gave Jimmy Chan 's film a deeper meaning.
The epidemic began. First of all, business in Chinatown was hit hard, shops and restaurants had to be closed for a long time, and many small businesses failed to bear the economic consequences.
What is even more irritating is that Chinese and Asian Americans face racial discrimination, and hate and hate activities against Asians are frequent.
Jimmy Chan said that this year and a half, the stone lions in Montreal's Chinatown were damaged by graffiti; more than once, someone broke into closed shopping malls and restaurants, shattered glass, and destroyed property; there were also many verbal and even physical harassment of Chinese and Asian Americans. .
He said that when the leaders of the world's superpowers say that this is a Chinese virus , Chinatown will suffer from it.
Jimmy Chan and community leaders in Chinatown contacted the police, hoping that the police would increase walking patrols.
Moreover, they organized a patrol to protect Chinatown, patrolling Chinatown at night, and found suspicious incidents and people, and reported it to the police immediately.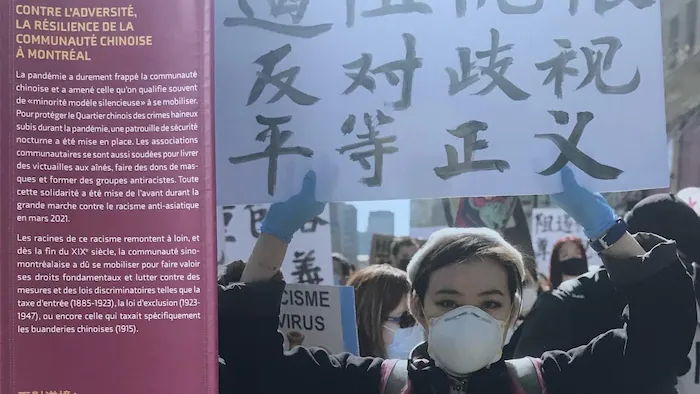 If everyone unites, Chinatown will not end
This year, Jimmy Chan and Leopold participated in the signature protest, hoping that the Quebec government and the Montreal city government can take action as soon as possible to save Chinatown.
Their suggestion and goal is that the government should set up Chinatown, a symbol of Chinese history and culture, as a historical building-so as to preserve the architectural style of Chinatown and prevent subsequent large-scale development.
Montreal's Chinatown experience is not unique. Chinatowns in many cities face the same problems. Some people feel very pessimistic, saying that in a few years, Chinatown will disappear. But I want to say that as long as the Chinese are united, Chinatown will not disappear.

Jimmy Chan
Leopold said that he felt very sad and angry. The government set up a committee and said that it would conduct research and wait for their suggestions. But at the same time, real estate developers continued to move in and planned to buy land in Chinatown. Rents in Chinatown soared, and many residents living in Chinatown were forced to move out.
He believes that the government has said a lot, but it has not done enough — the city elections are now underway, and hope the government realizes that this is a historic building that needs immediate action to protect it.
Jimmy Chan finally stated that the filming of this film shows a history of discrimination and unfair treatment of ethnic Chinese. I hope that history will not repeat itself: we stand up in the hope that more people will be aware of the issue of racial discrimination and not to forget history and culture.
He said that he will also shoot a sequel to return to his childhood hometown to tell about his family experience.
He believes that this film of his own can make everyone better understand history and change some of everyone's inherent views on Chinatown.